PRE-SALES: 9AM THURSDAY 26 APRIL – 8AM FRIDAY 27 APRIL, LOCAL TIME
GENERAL SALES: 9AM FRIDAY 27 APRIL, LOCAL TIME
SECRETSOUNDS.COM
It's that time of year again! As the dust settles on yet another seismic Splendour in the Grass lineup announcement and instant ticket sell-out, the eyes of a music-loving nation start to turn to their diaries. July looking a little bare? Get ready to fill it up, it's sideshow time.
 
Taking in huge stars, established troublemakers and breaking buzz acts, this year's selection has something for every punter. Arena shows by colossal UK dynamos? Check. Intimate soliloquies delivered by heart rending Scottish songwriters? You bet. Anticipated debut Australian tours? No doubt.
 
It's a dazzling array of entrees and desserts to compliment a mouthwatering 2018 Splendour feast.

 
THE WOMBATS 
Presented by Secret Sounds & triple j
With special guest Elderbrook
 
First cab off the rank are UK mega-stars The Wombats, who have carved out some room in their hectic schedule to add shows in Melbourne and Sydney to their Splendour appearance. The hit rate on these guys is officially getting Beatles-esque as they soak up the praise for their latest album Beautiful People Will Ruin Your Life and its massive singles 'Lemon To A Knife Fight'and 'Cheetah Tongue'.

 
Be sure to check out the new video for the latest single 'Turn', off the album Beautiful People Will Ruin Your Life, available everywhere now. 'Turn' has amassed over 14 million streams to date 
 
Touring heavily across the globe with his own headline shows as well as support for artists such as Bonobo and Friendly Fires, Elderbrook will join the Wombats for their Australian leg of their tour. 
 
Providing vocals on Camelphat's 2017 release 'Cola', the massive collaboration proved to be one go the standout tracks of the year and earned both acts a Grammy nomination for Best Dance Record and has gone on to sell over 1 million copies globally. 
 
Releasing his highly acclaimed EP Talking in 2017 – the EP featured the singles 'Woman', 'Good Times', and 'Talking' – earned him a coveted spot as one of VEVO's DSCVR artists for 2017and the title of one of MTV's Ones To Watch Artists 2018.
 
Thursday 19 July – Festival Hall, Melbourne
Tuesday 24 July – Hordern Pavilion, Sydney 
 


YUNGBLUD 
Presented by Secret Sounds & triple j
 
Young, socially aware and whip-smart Northern firecracker Yungblud will bring an undeniable energy to club shows in Sydney and Melbourne, complimenting his first Splendour experience. An axe wielding street poet with hip-hop and ska leanings, Yungblud blew up last year with his rousing anthem 'I Love You, Will You Marry Me' – a tune that touches on disaffected English youth and features a chorus for the ages.
 
Saturday 21 July – Corner Hotel, Melbourne
Tuesday 24 July – Oxford Art Factory, Sydney


 
LEWIS CAPALDI 
Presented by Secret Sounds
 
Hailing from sunny Scotland, Lewis Capaldi is a 21-year-old prodigy with a voice aimed directly at those little hairs on the back of your neck. His debut tune 'Bruises' was an immediate viral sensation, making him the fastest ever unsigned artist to amass 25 million plays on Spotify. This will be Capaldi's first trip to Australia shores and his collection of heartbreaking torch songs are set to stun at his two East Coast sideshows.
 
Tuesday 24 July – Howler, Melbourne
Wednesday 25 July – Oxford Art Factory, Sydney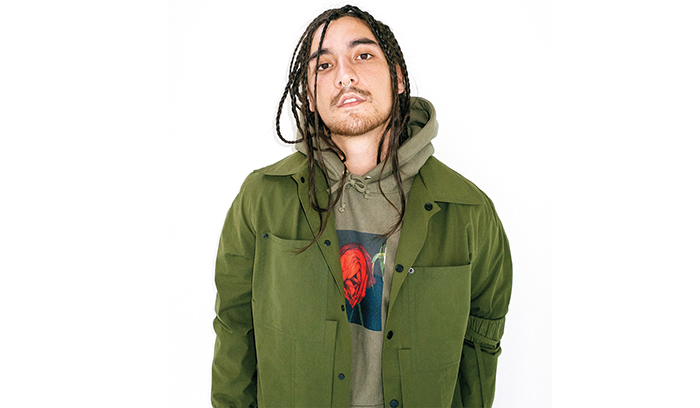 TOWKIO
Presented by Secret Sounds
 
Chicago-based rapper Towkio is also making his first trip Down Under, packing his breathless flow and white hot hooks and providing the perfect winter warmer for chilly punters at Splendour sideshows in Sydney and Melbourne. Signed by none other than Rick Rubin and collaborating with some of the hottest producers on Earth, Towkio's debut album WWW. is a mind bending trip not for the faint hearted and features help from the likes of SZA and Vic Mensa.
 
Thursday 19 July – Howler, Melbourne 
Friday 20 July – Oxford Art Factory, Sydney 


 
MARMOZETS 
Presented by Secret Sounds
 
Also taking part in some extra-curricular Splendour activity are English alt rockers Marmozets. Fiercely lead by singer Becca Macintyre and known for their rousing anthems and intricate melodic work, these guys would be the perfect addition to any sideshow lolly bag. Touring on the back of their second album Knowing What You Know Now, a record borne of sickness and triumph, Marmozets will tear the roof off their Sydney and Melbourne shows.
 
Wednesday 18 July – Lansdowne Hotel, Sydney
Thursday 19 July – The Evelyn, Melbourne
 

More sideshows to be announced soon, stay tuned.
 
Secret Sounds Present 
OFFICIAL 2018 SPLENDOUR SIDESHOWS
PRE-SALES: 9AM THURSDAY 26 APRIL – 8AM FRIDAY 27 APRIL, LOCAL TIME
GENERAL SALES: 9AM FRIDAY 27 APRIL, LOCAL TIME