imbi the girl, a Sydney neo-soul artist that I urge you to listen to if you haven't yet heard, showcased their poetry and music at BIGSOUND last month. Their latest single 'our room' was accompanied by the announcement of two shows in November.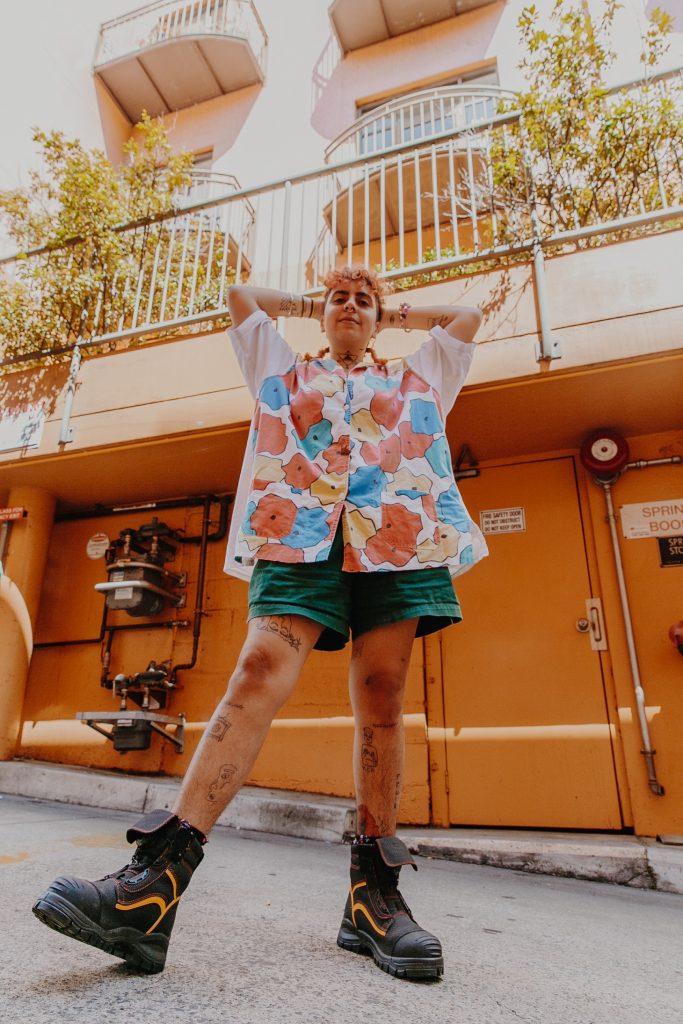 Stream 'our room' here. Tickets on sale now from imbithegirl.com.
'Our room' pairs imbi the girl's tender poetry with a hypnotic melody, layering their buttery vocals and soulful flow over understated production that helps spotlight their raw storytelling as they provide an emotional recount of their childhood psyche. Centred around a catharsis of childhood struggles, imbi the girl conveys feelings of collective nostalgia and healing of childhood trauma, reflecting on familial hardships, using TV as a refuge from the seemingly constant chaos around them, and finally recognising that even the most difficult aspects of growing up contributed to creating the person that they are today.
To learn more about their musical inspirations and interests, we asked imbi the girl a few questions…
What's the biggest lesson you've learned this year?
OooOoO this is a hard one! Probably that abundance is all around us and also that there are no short cuts when it comes to inner-work.


What's the best part about making music? Have you always enjoyed writing or do you enjoy the performance aspect more?
I enjoy writing/creating music and performance I guess in equal but very different ways. Performance is ritual for me, it's a demonstration of the magick of authenticity and vulnerability as well as the power of human connection. Creating music serves as a manifestation of my inner thoughts/feelings and a tool I use for my own guidance. I also think creating music is super special because it's a tangible source of energy ~ you listen to 'X' song and receive 'Y' feeling… there's something really magickal about that too.


When are you at your most creative?
I am my most creative when I am my most emotional (usually), but also sometimes it just creeps up on me at random times hahaha.


Who do you look to for musical inspiration?
I couldn't even begin to list all the folx I look to for musical inspiration. I listen to a whole host of genres and find inspiration not only though that but through visual art and lived experience too. Sometimes I look to friends for inspiration, sometimes to life itself and other times to specific creators… I try and let inspiration come however it wants.


Finish the sentence: "imagine a world with _________"
Imagine a world without magick. 


Who are you listening to at the moment?
At the moment I'm listening to a lot of SABA, Angel Haze, Louis Armstrong, Miles Carter, BROCKHAMPTON and EARTHGANG.


What's next for you?
The sky's the limit, baby. I've got a tour in November and new music coming through at the end of the year! Get excited, I certainly am. 
Honeymoon & Select Music present
imbi the girl – OUR ROOM TOUR
with special guests Phil Fresh & Jamilla
Tickets on sale from imbithegirl.com
Thursday 7 November – Northcote Social Club, Melbourne
Saturday 9 November – Red Rattler Theatre, Sydney
Photos by Brooke Tunbridge